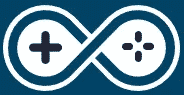 Corend
For almost 20 years in IT as a blogger, developer, webmaster, manager, gamer ... Passionate about everything that may concern the high-tech world but also loves to devour good series and films in front of a beautiful screen and a good sound. Sharing information around these cultures is a strong and permanent value for me!
PC Cloud: Should I choose Shadow?
A one-month test on the Cloud Shadow PC. I tested strategy games and FPS. Is Shadow worth it? What are the limits of Shadow?